Beaunier hotel is a discreet hotel with 19 rooms only. Our Hotel is 2 star hotel according to standards. We offer different room types depending on the number of people and your budget. First, we have single rooms called "Eco solo" which are planned only one person in the standards of French hospitality. They are composed of a single bed but with all the amenities of a room more large. Shower, toilet, washbasin and hairdryer in terms of room bath, TV LED technology 60cm with english channel, a corner office with independent lighting, telephone, central heating, double glazing. We then offer double rooms that can be occupied either by a person or two. However, we make a price Differential for a person occupying. The equipment is the same as for the Eco solo room: shower, toilet, hairdryer, TV, telephone, heating central, double glazing etc ... For colleagues or friends, we also have twin rooms is ie with two separate single beds instead. Again, the equipment remains the same. Finally, for the families we have triple or quadruple room by adding a comfortable extra bed. All rooms receive wifi regardless of the floor. Our customers often praise us for the quality of the bedding. The check-in time was not until 1:00 p.m. and check-out 11:00 a.m. maximum. The check-in and check-out were quick. We can also keep your luggage after hours check-in and check-out. The rooms Beaunier hotel are strictly non-smoking and we are adamant on this point. The hotel is located Beaunier in a quiet one-way and very busy so even street side rooms are not noisy street. We monitor daily work of our maids. We pay particular attention to the cleanliness of the latter. Our guestbook, you can read the handwritten comments left by our customers who report that clean. For parents with a young child we provide free cot. Do not hesitate to contact us for any information or requests special. For breakfast, we serve you in the room, on the terrace if the weather permitting or in your room on request and free of charge. This is a continental breakfast we offer you with a hot drink choice, a growing orange juice, bread, fresh produce yoghurt type or apple jam and of course butter, portion of melted cheese honey. We often have positive feedback from our breakfast. Breakfast is served quickly, in less than 3 minutes, and from 7:00 a.m. until 11:00 a.m.
Click on the photo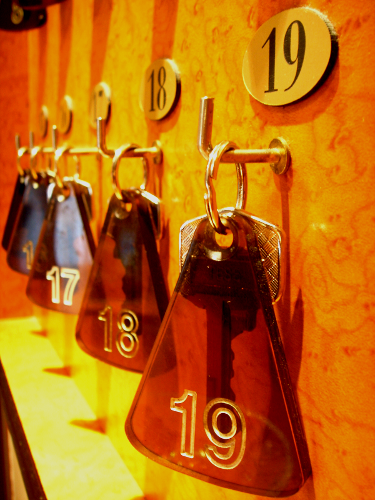 Solo "Eco"


Room planned for one person with a single bed but without sacrifices to comfort !!


From 45 € to 79 € according to period


Double for one person


A bed of 140cm for one person with, in addition, a tariff specific


From 50 € to 84 € according to period


Double for two people


Same room as before but this time for a double occupancy


From 50 € to 89 € according to period


Twin


A room with two single beds for friends or colleagues


From 55 € to 95 € according to period


Triple or twin superior or quadruple


A double bed and a single bed for the trio version
Possibility to add a comfortable extra bed for the version quartet


Triple from 75 € to 110 € according to period
Quadruple from 90 € to 130 € according to period


All our rooms include :


A small bathroom complete with wc, sink, shower, dryer hair


A flat TV TNT LED HD of 60cm with C+, C+ Ciné, C+ Sport, C+ Chill and English Channel


Free WIFI available in all rooms


An office area with independent lighting


Phone - Wake up by phone


Double glazing - Central heating


F.A.Q.
Services :


Breakfast served in the dining room, terrace or in the room without supplémentrvices


Cot available for free


Fax, Copy and Scan


Hot or cold drinks


Luggage locker


Taxi Booking


F.A.Q.
IMPORTANT :


Hotel completely non-smoking


Check-in : 1pm to 23pm


Check-out : 11am


Breakfast : 7am to 11am


F.A.Q.
Contact
31 rue Beaunier - 75014 Paris
Tel : 01 45 39 36 45
Contact us
Favorite